Posted on by Jolien Teuwen
This is how to attract Gen Z
GEN WHO?
Perhaps we should first explain who these Zers are exactly:
Generation Z, in short Z'ers or Gen Z, was born between 1995 and 2010. They grew up in a digital age with the boundless possibilities of the internet. The use of tablets and smartphones is inextricably linked to their daily routine and they 'like' and 'share' non stop.
That said, it is clear that Zers have other values, standards and expectations – and that means from your company too:
HIP, HIPPER, HIPPEST
All sorts of companies are pulling out all the stops to attract these young enthusiasts. One hip agency is cropping up after another. A fully equipped recreation room – with pool table, ping-pong table, and miniature golf – is taken into consideration as a standard, and a co-working space is interpreted creatively according to the ideas: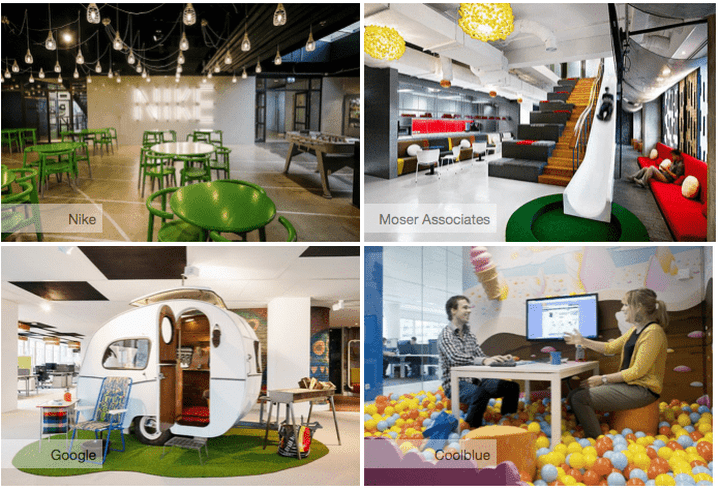 GEN TECH, EHEM... Z
It looks ever so fancy, but it naturally entails far more than just a 'nice design.' As Zers find technological innovations ever so common, they are the first to get irritated at a workplace where technology is sorely lacking or even worse: where technology fails!
That is all well and good, but how does it translate into practice? What can you do to appeal as a company to this new generation and which technologies you had better embrace? The tips below should help:
TIP 1:
For Gen Z it is quite common to find information rapidly through the channel that they choose at the moment. And you guessed it: they expect this "luxury of information" on the work floor too. So do not limit yourself to one channel to reach your employees, but create an information highway by using different channels concurrently! Inform them through digital screens, provide a platform where they can find information and create interaction via a mobile app where they can ask for content on demand.
TIP 2:
Gen Z does away with the 'conventional nine-to- five office employee.' They are first and foremost "flex workers" who can work without any problems sometimes at the office, or at home, or through co-working spaces. Make sure that you can connect these 'Flex Zers' with each other. Provide sufficient tools to bridge the physical distance. Consider an online platform, such as an intranet or employee app.
TIP 3:
And last but far from least: Invest in a meeting room: the place par excellence where technology is not only nice to have but also really useful! Consider a wireless presentation, automatic control for air conditioning, lights, sound, etc…. and smooth switching between presentations. Not only does technology boost the 'experience,' it also enhances efficiency and involvement!
Curious how we can help? Contact us at info@dobit.com!
Back to overview
Jolien Teuwen
Jolien is a bit curious and, as Marketing and Communication Specialist, is the first to know about everything that goes on within DOBIT. She enjoys diving behind her computer to share the experiences and knowledge of her colleagues with others. Her goal: to inspire, inform and engage retailers and companies.
Get in touch!
Feel free to contact us
More inspiration or information?
Contact us or drop by. We are happy to help you!